Volunteers are the heart of the Humane Society, and there is a wide range of exciting volunteer opportunities for people of all ages.
What are the benefits of volunteering for the Humane Society?
Join a dedicated team of employees and volunteers at the Animal Shelter and/or the Thrift Store.
You could earn Thrift Store gift certificates, and an invite to the Annual Appreciation Dinner.
Meet people with similar interests and hobbies.
Share your special skills and develop new ones.
Develop references for educational or employment purposes and build important business contacts.
Feel good about yourself and about giving back to our unique community.
Most importantly, contribute to the quality of life of the innocent pets that have been abandoned or relinquished through no fault of their own!
Volunteer at the Animal Shelter
Do you love animals? Do you have some special skills or are you willing to learn some? Do you want to do something that will directly benefit homeless pets? Volunteering at the Humane Society Animal Shelter is for you!
Volunteer opportunities include:
Dog Walking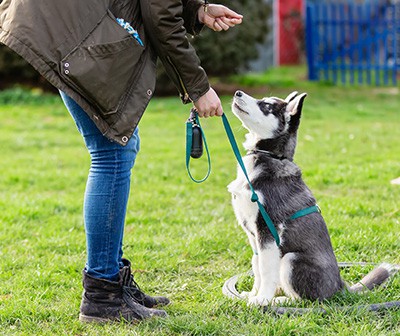 We have a regular dog walking group that meets at the shelter each Wednesday (barring weather problems) at 10am. All of the adoptable dogs in the shelter are walked, socialized and groomed by our group.
Or, you can come out anytime and, following a brief orientation by shelter staff, you are free to walk adoptable dogs on the indicated areas.
Cat Socialization
Cats need care too! Volunteers at the shelter may socialize cats and help them get ready for their new homes. Petting, grooming, playing and other cat activities are encouraged. Children under 18 will need parental supervision.
Trap, Neuter, Return (TNR)

HSPS works with volunteers to conduct feline TNR trapping. Trapped cats are given medical attention and sterilized in an effort to decrease the number of homeless cats.
Driver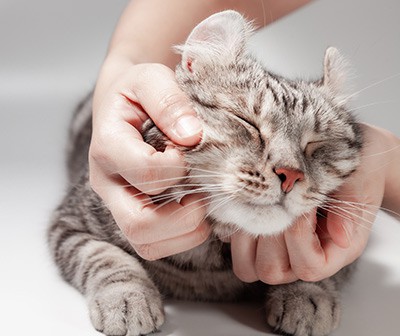 People willing to drive shelter animals out of the area are needed to help with our transfer program. We may be able to give some perfectly adoptable animals that don't seem to be adopted from our shelter a better opportunity for adoption in other areas.
Skilled Craftsmen
Plumber, electrician, carpenter, painter or handyman. Let us put you on a list of skilled people to contact when the animal shelter is in need of specialized services.
Foster an Animal

Animals that are too young, ill, or older animals who have a hard time at the shelter need foster homes.
Volunteer at the Thrift Store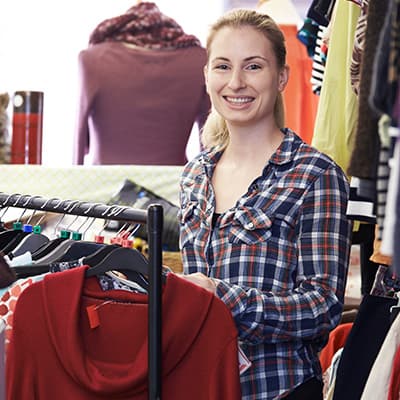 Do you love a bargain? Do you enjoy combing second-hand shops for treasures? Would you like to help our community's homeless animals? Volunteering at the Humane Society Thrift Store is for you!
People are needed for:
Cleaning and sorting donations

Working with customers

Price tagging

Restocking

Arranging store displays

Testing equipment

Maintenance and repairs
Volunteer at Special Events and the Administrative Office
The Humane Society of Pagosa Springs is known for its gala fundraising events. Lots of volunteers are needed to carry off the events successfully.
Adoptathon
The Humane Society shelter hosts several off-site adopt-a-thons throughout the year at local merchants, the Thrift Store, and at other local communities. These events promote animal adoptions and raise money for the shelter.
Volunteers help on the day(s) of the event to set up/break down, walk/show off animals and share information about the animals with potential adopters. Volunteers may also wash and groom dogs and cats before the event.
Auction for the Animals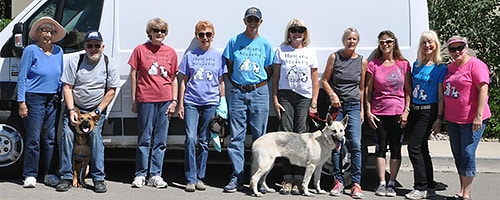 The biggest fund-raising event of the year is the auction. This is an evening event featuring a wine and beer bar with a live and silent auction. Merchandise is donated by celebrities and authors from all over the world, pet product manufacturers, and local businesses and artists.
Volunteers are needed to transport auction merchandise to the auction site, set-up and break-down, staff the check-in tables, monitor the silent auction, help with check-out and cashiering, work at the wine and beer tasting tables and to act as spotters at the live auction.
Additional Fundraising Events
Every year the Humane Society of Pagosa Springs hosts a series of fundraising events to help support our animal shelter and provide for the animals in our care. Depending on the event and needs, there are plenty of opportunities to assist with event preparation, implementation and wrap-up.
Administrative Office
Volunteer with our Administrative Office preparing mailings throughout the year, organizing data, and assisting with data entry. Computer and typing skills are preferred.