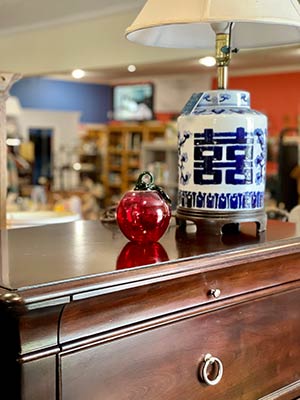 Shopping at the Humane Society Thrift Store is a unique and ever-changing experience, offering a wide variety of gently used and new items. Inventory is constantly changing, so shop early and shop often!
Add FB deal feed here.
All donations and purchases support the mission of the Humane Society of Pagosa Springs to provide a safe haven for the stray, abandoned and homeless dogs and cats in our Animal Shelter!
Looking for something special? Looking for a great deal?
Gently used and new Clothing, including pants, shorts, shirts, jackets, bathing suits, shoes and boots, with many Brand Name items 
Sporting Goods & Outdoor Gear from backpacks, skis and snowboards, to camping gear and hiking and fishing apparel 
Furniture from antiques, mid-century modern, retro/vintage to cabin-rustic 
Housewares and Home Décor include linens, dishes, pots and pans, glasses and flatware, small appliances, and framed art, wall hangings, rugs and more 
Entertainment section includes books, movies, music, games and puzzles and toys 
More? Check out the electronics section, gardening supplies, tools, home repair items and the totally unexpected 
Shop Weekly Sales
Tuesdays:  Seniors and Veterans receive 25% off 
Thursdays:  Random items and overstock from 25% – 50% off or more 
Become a Humane Society of Pagosa Springs member and receive a 10% discount on all purchases of donated items in the store.
Show your support for the shelter animals by purchasing Humane Society logo products including T-shirts, private label coffee, mugs, and recycle shopping bags and totes.
Visiting town? Find items you forgot or forgot you needed at the Humane Society Thrift Store!