Items can be dropped off Tuesday, Thursday and Saturday from 9am-4pm.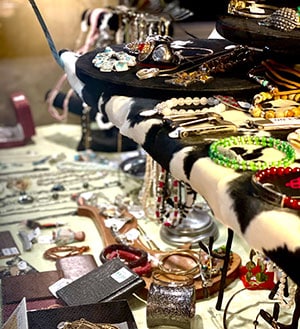 Please note that not all items can be accepted.
Our thrift store is powered by donations. We are fortunate to live in a generous community that supports our animal shelter and the homeless dogs and cats by donating a great variety of gently used and new items for resale in our store. Revenue from the thrift store provides food and medical care for the shelter animals until they have found a home.
We rely on donations and kindly ask for your consideration on the condition of all donated goods. A good rule of thumb to follow before dropping items off is "would you buy it in this condition?"
Please do not donate stained or badly worn clothing, or broken items.
Donations that we cannot sell must be taken to the landfill or recycled, costing us vital funds that would otherwise help us care for the animals in our shelter. 
Occasionally we must limit or postpone accepting some types of donations for space considerations. We ask that clothing donations be limited to one bag per day. Calling ahead (970-264-6424) or checking our thrift store Facebook and Instagram is a good option to find out if any donation moratoriums are in place.
For information on donation pickup and delivery please call the store, 970-264-6424. Additional delivery fees may apply.
Donations Items ACCEPTED: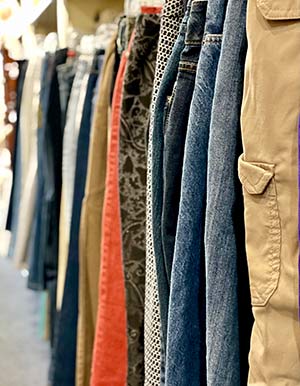 Kitchen items
Blankets and bedding
Clothing, gently used and new (we ask that clothing donations be limited to one bag per day)
Household goods and furniture
Jewelry
Vintage and antique items
Frames, art, mirrors
Items NOT ACCEPTED for Donation:
Anything broken or in need of repair
Kitchen appliances over 10 years old
Printers and fax machines
Mattresses and box springs
Non-flat screen TVs and old tower computers
Used ceiling fans and old door /window blinds
Used toilets and used tires
Hide-a-beds and sofa-sleepers
The cost of disposing of unsellable donations takes money away from our shelter and the animals in need of care.