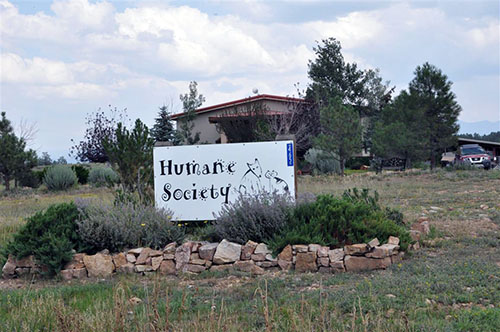 Monday through Saturday: 10am – 5pm
Sunday: 10am – 4pm
465 Cloman Blvd, Pagosa Springs, CO 81147 Map
970-731-4771
See adoptable pets, lost & found pets, success stories, and info on:
The Humane Society of Pagosa Springs animal shelter provides a safe haven for the homeless, lost and stray dogs and cats in our community. Every effort is made to identify and return lost and stray animals to their families as quickly as possible.
For all other adoptable animals, new homes are found through direct adoption from our shelter or transfer to like-minded shelters and rescue organizations for increased adoption options. All incoming animals are treated with compassion and given the care they need and deserve. HSPS does not euthanize any animals based on shelter capacity or length of stay.