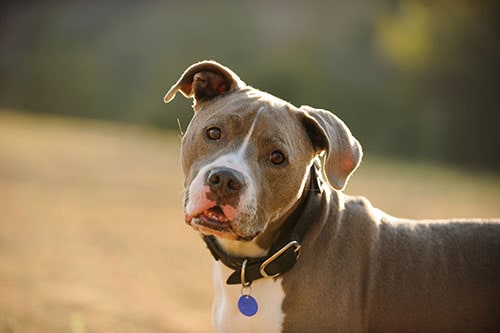 The Humane Society of Pagosa Springs (HSPS) makes every effort to reunite lost pets with their owners. Every incoming animal is checked for identification tags and scanned for a microchip during intake. Lost and stray pets with up-to-date identification have the best chance for a speedy and successful reunion with their family.
Microchips
HSPS Member microchip and insertion: $???
Non-Member microchip and insertion: $25
A microchip is a permanent pet identifier. Microchips are about the size of a grain of rice, and are inserted in the loose skin between the pet's shoulder blades. Insertion does not require surgery and only takes a few seconds to complete. Each chip has a unique identification number.
Microchips are identification implants and not tracking devices. When a microchip scanner is passed over the pet, the microchip gets enough power from the scanner to transmit the microchip's unique ID number. With no batteries or moving parts, there is nothing to wear out. The microchip should last the lifetime of the pet.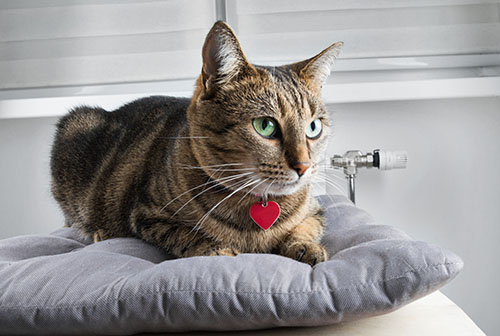 Microchips contain only an identification number and not contact information for the pet owner. For that reason, each implanted chip must be registered in a microchip registry so that proper contact information is associated with the pet's unique chip number. When incoming animals are scanned at the shelter, the retrieved chip number is input into the online microchip registry to reveal the pet's contact information.
HSPS implants a microchip in each adopted animal and automatically registers the new adopter's contact information. It is important to keep contact information current by updating it in the chip registry when changes occur. The new pet owner receives a microchip certificate in their adoption package with information on how to update contact information when necessary.
HSPS also sells microchips to the public at our animal shelter and will insert the chip at no additional cost. Each chip identification number is automatically uploaded to the microchip registry and input into the HSPS shelter database to aid in future identification. A pet owner may purchase a microchip from HSPS and have their veterinarian insert the chip if they prefer.
ID Tags
$7.00 each
Pets that have been microchipped, and especially those that have not, should also wear a collar with identification and contact information to aid in reuniting them with their family. This is important for identifying a lost pet if a microchip scanner is not available or a chip is not implanted. It also increases the chances of your pet being found since not everyone will take a found animal in to a vet to have a chip read.
The HSPS animal shelter sells metal ID tags in various shapes and sizes that are easily attached to a pet collar. ID tags are reasonably priced and made to order at the shelter with little or no waiting.
Comment by 12-15-21